ORIGINS
The history of Toca da Coruja dates back to 1991; the place was originally the house of the inn's founders. It called attention for its beauty and became the destination of travelers who sought a place to rest. One of the rooms was soon prepared to take tourists in and not long after that the house was expanded and harmonized to offer more space and comfort to people who wished to explore the natural wonders of the surroundings. Since its early days, Toca da Coruja has offered services that stand out in the region, and has continuously grown and evolved. Today, it goes beyond the definition of a luxury hotel and sticks out not only for its accommodations, play area or gastronomy. It is a special place that attracts tourists from all over the world for its unique charm, socioenvironmental concern and for being a pioneer in the field of tourism in the area.
PIPA BEACH
A top ten beach in Brazil according to much-respected Guia Quatro Rodas and top five on TripAdvisor, Pipa Beach is known for its crystal-clear and warm water beaches, huge coconut tree fields, natural pools, majestic cliffs still covered in Atlantic Forest vegetation, very white dunes and coves.
Pipa has a surprising diversity of sea life. You are in for the opportunity of spotting several animal species in their natural habitat, such as dolphins and sea turtles, all in a paradisiac scenario.
PIPA'S CITY CENTER
Home to dolphins and sea turtles, Pipa Beach is known for its crystal-clear and warm water beaches, huge coconut tree fields, natural pools and overlooks, majestic cliffs still covered in Atlantic Forest vegetation, very white dunes and coves.
Tourists come from all over the country and the globe for several reasons: surfing, boat touring, dune buggy riding, kayaking, horse riding, hiking and off-road driving through the Atlantic Forest.
This is, in fact, one of Pipa's enchantments: it can combine an awe-inspiring scenario and a breathtaking tour with a charming and comfortable infrastructure, with bars, shops and restaurants serving international-level gastronomy. When in Pipa, more than experience one of the hotspots of Brazil's Northeast region coast, you are sure to enjoy unforgettable days of fun and entertainment, or rest and calm if you would like, in the company of nature.
BAÍA DOS GOLFINHOS (DOLPHINS' BAY)
Baía dos Golfinhos is blessed with calm sea; it is nearly a pool with gentle waves, where you get to be amazed by dolphins swimming around people. The cliffs are naturally painted a variety of colors, ranging from light pink to crimson tones. You may walk to this beach when the tide is low from Praia do Centro or Praia do Madeiro.
PRAIA DO AMOR
Praia do Amor is taken by surf lovers; the sea is rough and the wind blows hard. You may reach this beach on foot from Praia do Centro when the tide is low or you may walk the streets and then climb down a path and stairs skirting the cliff. Visitors may eat and drink from kiosks under a parasol, or try the sea on rental surfboards (surfing classes are available, if you need); they can even borrow a book or magazines from a stand.
CHAPADÃO
Chapadão is a huge colorful cliff between Praia do Amor and Praia das Minas. The beach below the cliff is small yet beautiful and perfect for those seeking privacy and calm.
PRAIA DAS MINAS
This is where our Beach Bar is located, in full harmony with nature in an environmental preservation area. There you will find exclusiveness, tranquility and the beach atmosphere with scenic views.
PRAIA DO MADEIRO
Praia do Madeiro is surrounded by nature, including an astounding coconut tree field. It is a bay and, for this reason, it has fairly mild waves, which makes it an excellent place for swimming and spotting dolphins.
PRAIA DE CACIMBINHAS
Intense wind to sail, long and calm beaches for a walk and spotting sea turtles surfacing for some air.
ROTEIROS DE CHARME ASSOCIATION
As of year 2000, Toca da Coruja became a partner of Associação Roteiros de Charme (meaning Charming Tours Association), which was a successful milestone in the history of our Inn.
Set on common interests, based on sustainable tourism and the search for excellence in services and improved infrastructure, we embraced the big challenge of joining an association that has – since the beginning – influenced us to keep evolving.
This way, under the guidance of the Roteiros de Charme Association, we planted the first seeds of a new culture in our region, which, on that occasion, lacked good hotel-related services.
The innovative goals and objectives recommended by Roteiros de Charme led us to improve our systemic practices with our guests in the social, regional and environmental dimensions from the initial contact with the client through checkout, generating a service of excellence. Today, we are very proud to say our services are within the standards of quality and responsibility required by our partner.
Time went by and, through right and wrong decisions, our union consolidated and spawned good examples on the basic premise that the tourism industry is only sustainable with the due commitment of all the parts involved, both in the public and private spheres.
This is how, by managing simple ideas and big challenges, such associative drive has been developing. We hope it can grow even bigger in the next years, since the wish to keep innovating and doing our best for all – guests, hotel staff and the whole tourism sector – to evolve is part of the DNA of both Toca da Coruja and Associação Roteiros de Charme.
CONDÈ NAST JOHANSENS
Toca da Coruja is listed on Condé Nast Johansens, a guide focusing on serving as a reference for experienced travelers seeking charming and luxury hotels around the world.
Condé Nast Johansens has over 50 years' experience and a highly-qualified team of professionals who evaluate each hotel annually. We are proud to boast the stamp of approval of a publication that belongs to the house of Vogue, GQ, Traveller and Glamour.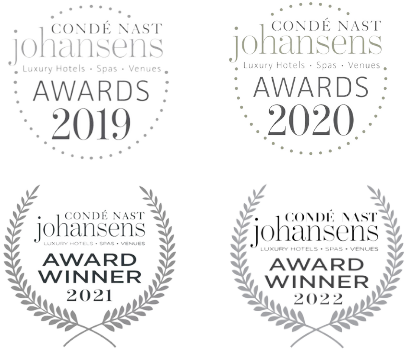 CONDÉ NAST JOHANSENS' BEST HOTEL FOR ROMANCE IN LATIN AMERICA IN 2019, 2020, 2021, 2022 AND 2023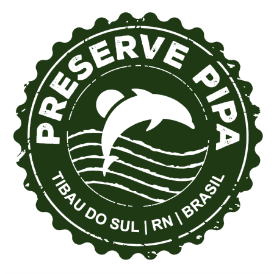 SUSTAINABILITY
Toca Da Coruja is proud of promoting a program based on sustainable practices, which respects and protects the environment and human beings alike. Considering the importance of cultural diversity, our Inn was built with the goal to promote local culture.
This concept underlies it all from the bungalows' architecture and decor (which refer to colonial farms) to the workforce used in the Inn.
SOME ACTIONS ADOPTED BY TOCA:
Energy-efficiency program (using presence sensors, economic light bulbs, automatic flush floats and preventive maintenance);
Water saving (our toilets are equipped with toilet tanks);
Water-and-energy-saving awareness-raising campaigns to/with staff and guests;
​waste treatment (composting, garbage sorting, for example) to be used in the inn's planters and garden;
Support to the local community (we stimulate hiring local collaborators, training the young for their first job, Environmental Education program, participation of the NGO NET (Núcleo Ecológio da Pipa, meaning Pipa's Ecology Nucleus));
Promoting local and regional culture and architecture.
Partnership with suppliers and local producers; preservation of local fauna and flora.